Venue and getting there
The game jam will take place in Tallinn University's Astra building (Narva mnt. 29).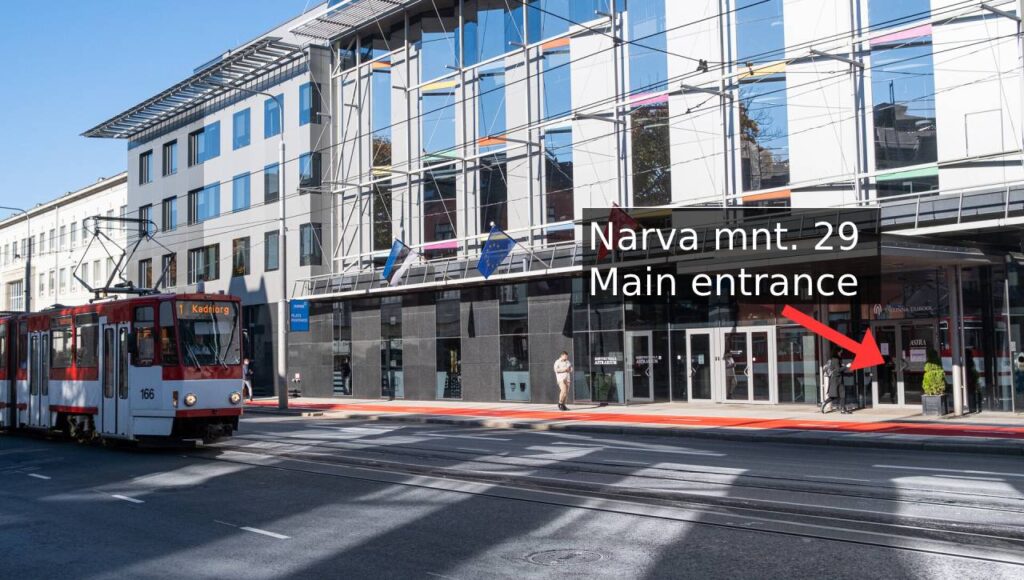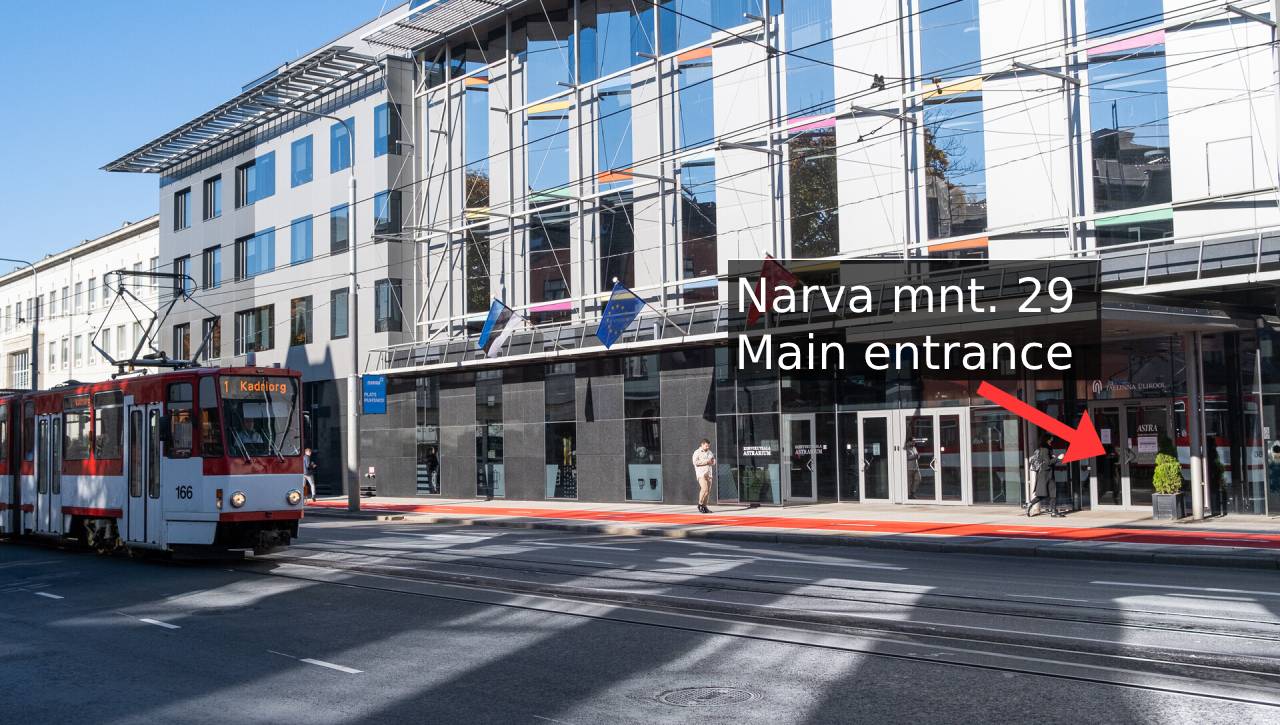 The classroom is S-116 on the first/ground floor: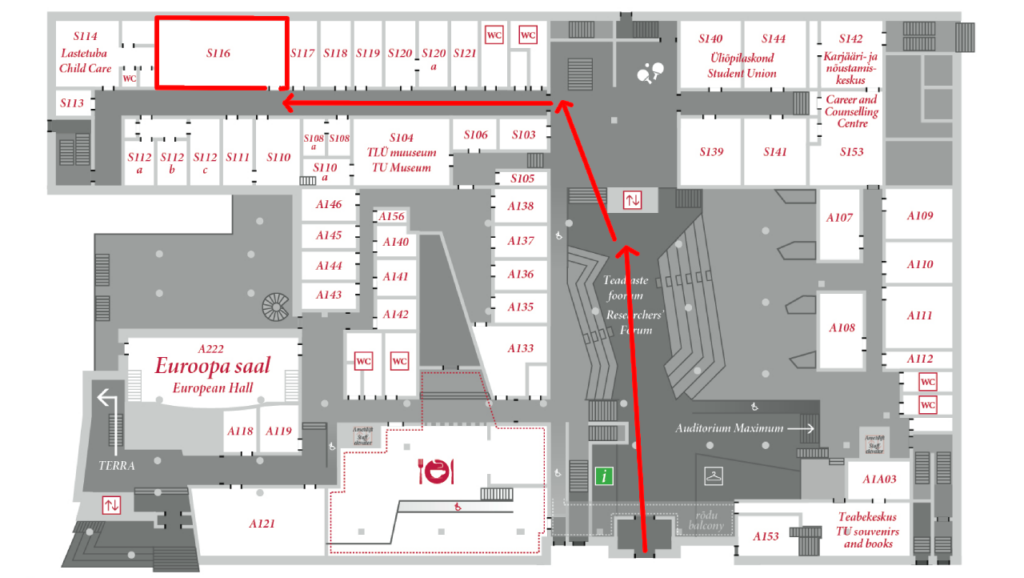 The campus can be reached by trams 1 and 3 (stop Tallinna Ülikool) and various buses (stops Kreutzwaldi and Koidula).
You can use Google Maps or Tallinn Transport Journey Planner to plan your route.
A 1-hour ticket (valid for buses, trams, and trolleybuses and for multiple trips within the hour) is €1.50 and can be downloaded as a QR code. You can purchase it online or via the Pilet.ee app. A better deal is to get a Smartcard (€2 deposit) and purchase a 5-day ticket for €9. The Smartcard is available (among other places) from the R-Kiosk at Tallinn Airport.
Accommodation
Participants from outside of Tallinn University will stay in twin rooms at the Hestia Hotel Susi (Peterburi tee 48). The rooms are booked between June 12 and June 18. Hotel breakfast is included in the room rate, which is covered by the project.
The hotel is a 20-minute bus/tram ride or a 35-minute walk from Tallinn Airport (Google Maps can help you plan your route). To get to Tallinn University, you can either take tram no. 2 from Suur-Paala to Keskturg and walk for about 10 minutes; or walk to J. Smuuli tee bus stop and take bus no. 35 to Kreutzwaldi (again, see these and other options on Google Maps).
Game jam schedule
Before taking part in the game jam, consider checking out the materials we have prepared: these provide a brief introduction to game jams, game design, and the interactions between gaming and sustainability.
During the game jam, you will work in teams of ~5 people on a prototype for a digital game that explores a topic related to environmental or cultural sustainability. The teams are pre-assigned by the organizers; you will learn who you are in a team with on Monday morning. In the process, we will also provide micro-talks on a selection of relevant topics. Teams will also have mentors, who they can consult on conceptual and game design issues.
The game jam will run from Monday, June 13 to Friday, June 17. Each day, we will start at 9:30am and finish at around 5pm. There will be a 1-hour lunch break (at you own expense) and shorter coffee breaks with tea/coffee and snacks. For lunch, you can go to one of the university cafeterias (the buffet in Astra building is the closest and is open 9-16 in the summer). There are also an R-Kiosk convenience store with coffee and sandwiches and a Selver ABC grocery store nearby. Lunch offers are also available between 10:30 and 16:00 at the Thamme Gastro cafe across the street.
The specific day-by-day schedule is available here.
At the end of the course, you will receive a certificate of participation. The game jam is structured as an intensive course and is worth 4 ECTS, which you can transfer to your home institution.